Cleanroom Contamination and Top 15 Cleanroom Best Practices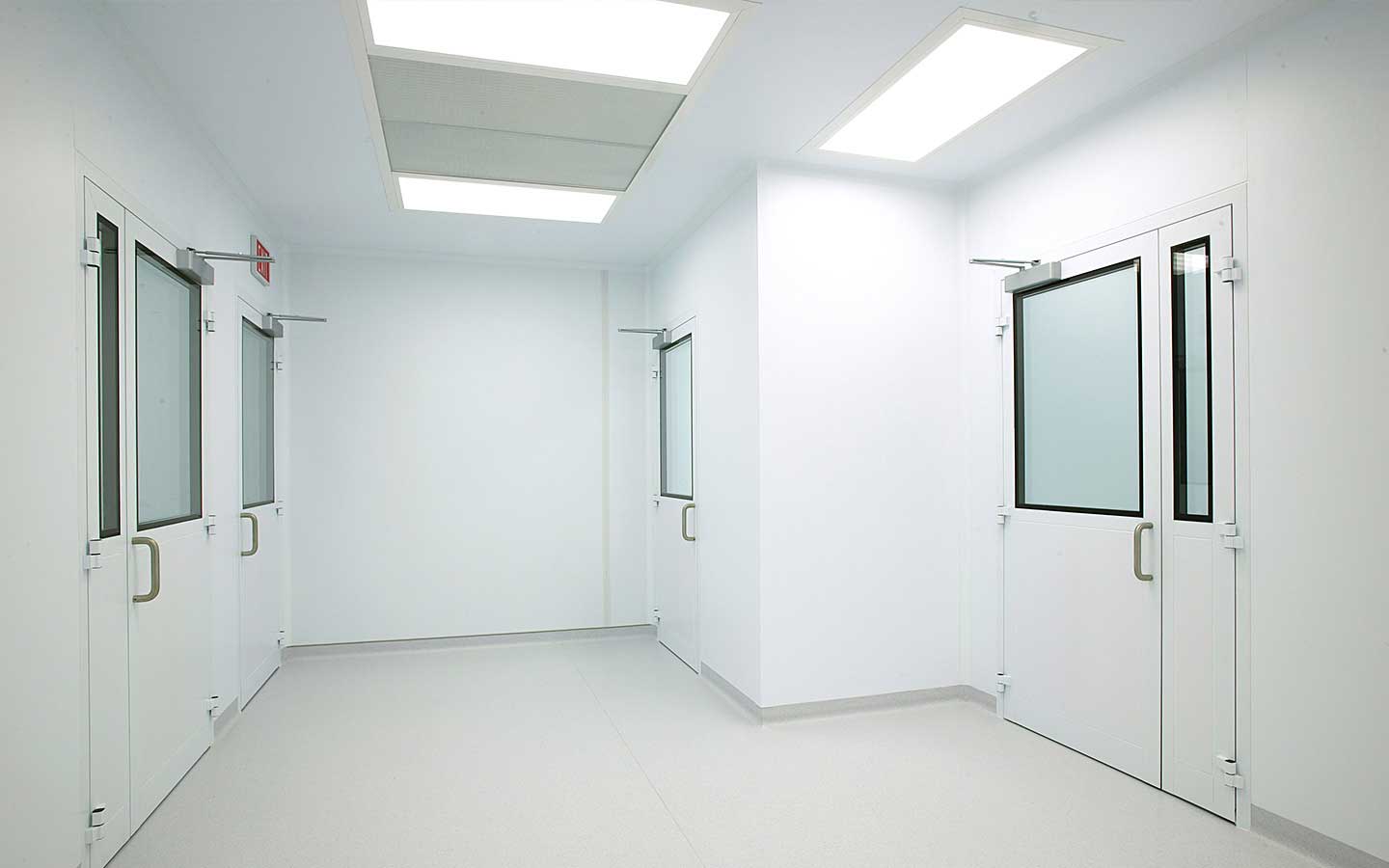 Cleanrooms require that contaminants in the air are highly controlled in order to meet specific standards. Without strict monitoring, contaminants can destroy cleanroom processes and equipment in specialized environments. Several industries require controlled environments, including food production, scientific research, pharmaceuticals, biotech, and manufacturers (aerospace, military, medical devices). We'll take a closer look at types of cleanroom contamination before we dive into helpful best practices to ensure you keep contaminants out.
Types of Cleanroom Contamination
A majority of cleanroom contamination comes from people who work in the cleanrooms. As a result, many cleanroom employees It's important to ensure that cleaning doesn't add additional particles to the room. Cleanrooms typically have two categories of contaminants that are monitored during quality control and quality assurance: nonviable and viable. Viable contaminants have living organisms and nonviable contaminants are nonliving particles. Here are some examples of each type:
Nonviable: link, soil, skin flakes, hair, lint, etc.
Viable: bacteria, viruses, molds, and spore-forming organisms
Cleanroom Best Practices
You know that cleanroom contamination comes from the people working in the cleanroom, but cleaning the space can also introduce contaminants. In order to help keep cleanrooms free of contaminants, follow these cleanroom best practices:
Ensure anyone entering the cleanroom is trained properly and understands cleanroom procedures.

Limit entrances and exits to the room (gather supplies and personnel to limit them).

Touch as few work surfaces as possible.

Do not eat, drink, consume mints or chew gum within the cleanroom.

Keep personal items out of the cleanroom, such as phones, keys, wallets, etc.

Smoking must be done prior to 45 minutes before entering the cleanroom.

Avoid perfume, hairspray, lotion, nail polish and cosmetics that could bring extra contaminates into the room.

Move slowly within the cleanroom so you don't stir up air. Microscopic materials get circulated by movement.

Don't blow your nose or cough within the cleanroom. And if you're not feeling well, then don't enter the cleanroom.

Follow your company's policies for entering and exiting cleanrooms as well as procedures for putting on and removing gowns.

Avoid excessive talking while in the cleanroom.

Don't lean against walls, counters or carry items against your body.

Once you're in a gown, avoid touching your face, mask, or glasses (if applicable). Use the back of your hand if you have to adjust your glasses.

Don't touch floors with gloved hands.

Practice good hygiene. While this sounds like common sense, the cleaner you are, the fewer contaminants you'll bring with you.

Cleanroom Classifications
Cleanroom classifications refer to the cleanliness of the air. A cleanroom has a controlled level of contamination that is specified by the number of particles per cubic meter at a specified particle size. As a reference, typical outside air in a city environment contains 35,000,000 particles per cubic meter that are 0.5 micron and larger in diameter. This level of clean air corresponds to an ISO 9 cleanroom–toward the lowest level of cleanroom standards.
There are different ISO classes ranging from ISO 1 to ISO 9 with ISO 1 having the least amount of contamination of the smallest particle size and ISO 9 for typical room air. The ISO classes are detailed in the following table.
Class

maximum particles/m3

FED STD 209E

equivalent

>=0.1 µm

>=0.2 µm

>=0.3 µm

>=0.5 µm

>=1 µm

>=5 µm

ISO 1

10

2

ISO 2

100

24

10

4

ISO 3

1,000

237

102

35

8

Class 1

ISO 4

10,000

2,370

1,020

352

83

Class 10

ISO 5

100,000

23,700

10,200

3,520

832

29

Class 100

ISO 6

1,000,000

237,000

102,000

35,200

8,320

293

Class 1,000

ISO 7

352,000

83,200

2,930

Class 10,000

ISO 8

3,520,000

832,000

29,300

Class 100,000

ISO 9

35,200,000

8,320,000

293,000

Room Air
How Can We Help?
If you have a cleanroom that needs professional cleaning, we can help. Contact us for a TrueClean estimate that can meet your cleanroom standards! We're a leader in cleaning critical environments and will ensure your cleanroom meets your standards. .
Sources:
https://www.iso.org/news/2016/01/Ref2041.html
https://www.iso.org/standard/53394.html
https://www.americancleanrooms.com/cleanroom-classifications/