Add a header to begin generating the table of contents
It's important to find a commercial cleaning services that you can work well with as a team. One way to learn more about commercial cleaners is to ask each potential cleaner a series of questions–kind of like an interview. It helps you to learn more about them and allows them to ask you questions as well.
1. What type of commercial cleaning services do they provide?
An important question is the type of services offered and the specifications around your services. Ask specifically about the types of services and what types of equipment will be used. The details of the cleaning services need to be clear whether you have janitorial, day porter, cleanroom, data center cleaning, or facility maintenance services.
Several factors impact the pricing including square footage and types of services required. Make sure the pricing information is detailed and captures everything you need. Review how and when you will be billed (payment due dates, preferred payment methods, how you'll be billed).
2. How Much Do Their Cleaning Services Cost?
The following question is evident if you are aware of the cleaning services you require and the services that possible cleaning providers supply. What are the costs of using their cleaning services? It is acceptable for you to put the bottom line first as a responsible business owner, but bear in mind that value does not always equate to the lowest price. Most commercial contracts will require a professional cleaning agency to inspect the premises before providing an estimate. If your budget is tight, you might need to be flexible about the services you can truly afford. In either case, though, making a significant financial commitment to specialized cleaning and maintenance will be worthwhile.
3. Are you CIMS Certified?
When an office cleaning company gets a CIMS certification from ISSA, it's like giving them a gold star. It shows their skills in cleaning and running their business. So, if you see a cleaning company with this certification, you can be confident that they do an excellent job and understand how to manage things effectively.
 It's a big deal in the cleaning world!
4. Does the Cleaning Company Have Proper Insurance?
Your commercial cleaning company must manage and inspire its employees after attracting qualified individuals and training them. What kind of staff a commercial cleaning service has and how they feel about their employees generally will determine how successful they are in the cleaning business.
What kind of employees a cleaning service has and how they feel about their employees generally will determine how successful they are in the cleaning company. Even excellent employees with extensive training require a sense of importance and even vitality to their organizations. They must be made accountable and given rewards for excellent work. And when workers aren't doing their jobs well, they need to be managed to perform better or fired to save you money.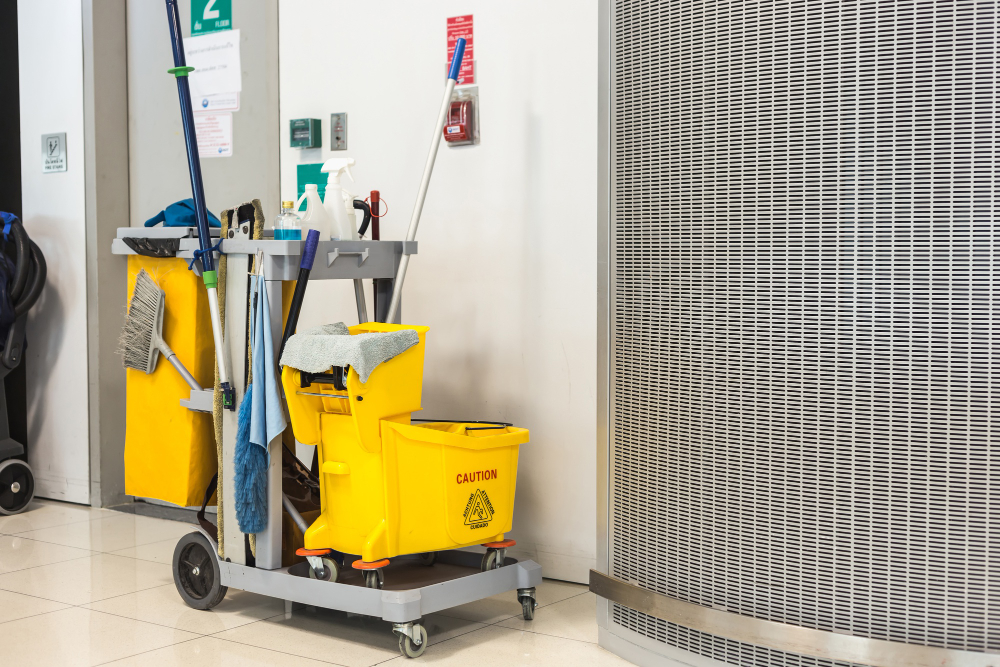 5. Do They Have Their Own Equipment and Supplies?
When all you need to give a professional cleaning service is a contract, they are worth the money. Whatever cleaning services your facility needs, a good cleaning service should be able to provide them. Your cleaning service must be flexible, even for unusual or challenging cleaning requirements.
In other words, if a cleaning service you're considering hiring asks you where your mops are, keep looking! Professional cleaners that are dependable and trustworthy know how to complete the task using their own resources, tools, and labor.
6. How Available is their Scheduling?
You should check how flexible their scheduling is. Can they work when it's convenient for you? Some cleaning companies can come weekly, daily, or every other week, so make sure their schedule matches your needs. It's important to find a company that can clean when it works best for your office.
7. What have their Previous Customers said about them?
It's a good idea to find out what other people who used their services have said. You can read reviews or ask for references from the cleaning company. This will help you know if their previous clients were happy with the cleaning they got. It's like getting a recommendation from friends before trying a new restaurant – it can give you confidence in your choice.
Get Your Business the Best Commercial Cleaning Company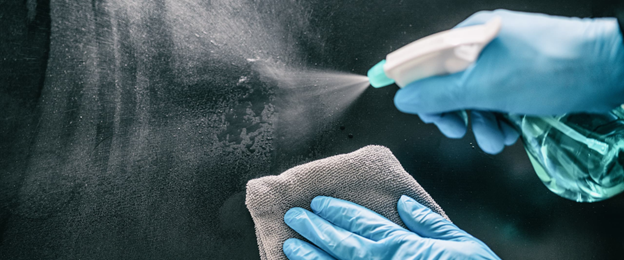 The questions you should ask a potential commercial cleaning business should be clear to you by this point in the text. You deserve to feel at ease knowing that your company is being taken care of appropriately. You should now feel confident spending money on cleaning services. After all, you want to be sure that your investment will pay off. Simply put, a clean, well-kept facility is more beneficial to the company. Never undervalue the importance of a clean, hospitable, and modern atmosphere.
In actuality, that is where we can assist you. We like being in a position to give businesses the best facility care and upkeep. For this reason, we urge you to hire our best commercial cleaning services.