Eco-Friendly Cleaning Tips for Earth Month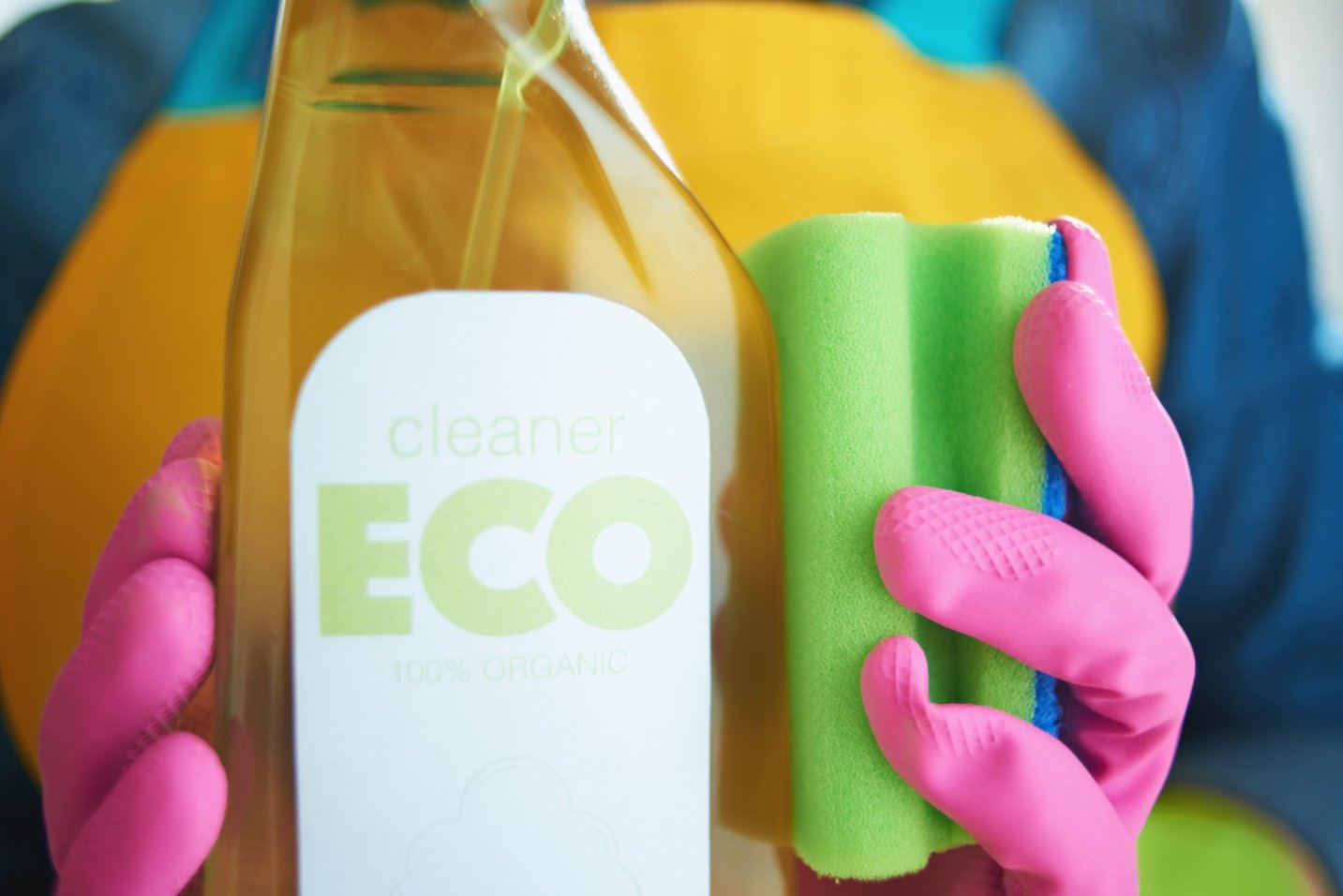 Earth month makes us more aware of how we can change our habits to help the environment. To help you evaluate your own habits, we created a list of ways you can make your life more green.
Skip the Dryer
Hang up your clothes to dry instead of using a dryer. You'll save energy and money by not running the dryer.  You can set up wooden drying racks inside or hang clothes from a clothesline and let the sun and breeze do all the work.
Use Green Products
Switch to green cleaning products–there are plenty of options on the market. You can select options that are refillable to cut down on plastic use, and some have biodegradable or containers made from recycled materials. You can even make your own cleaning products by purchasing some spray bottles and finding a solution that works for your needs. DIY cleaning solution ingredients can include hydrogen peroxide, vinegar, lemon, and essential oils.
Ditch the Waste
Convenience cleaning products are handy, but the pile of wipes and dirty paper towels aren't good for the environment. Instead use reusable microfiber cloths or old T-shirts as rags. They get the job done and then washed so they can be reused.
Recycle and Compost
April is a good time to examine your recycling habits and see what you can do better. Check with your area's recycling rules and divert as much as possible from going to the landfill. Another way to divert waste from going to the landfill is to compost. Some cities offer compost programs like they provide recycling and trash services. You can also set up a compost system at home for food scraps and waste. Not only do you divert food from going to the landfill, you can produce nutritional fertilizer for your gardens.
Stop the Junk Mail
Reducing the amount of junk mail you get helps the environment and saves you time. The less mail you have to go through, the better. Opt for paperless statements and digital receipts to save paper. You can opt out of future credit card offers by going to optoutprescreen.com.
Use April to take a closer look at your habits and see what you can change to make a difference.