What to Clean for Spring Cleaning?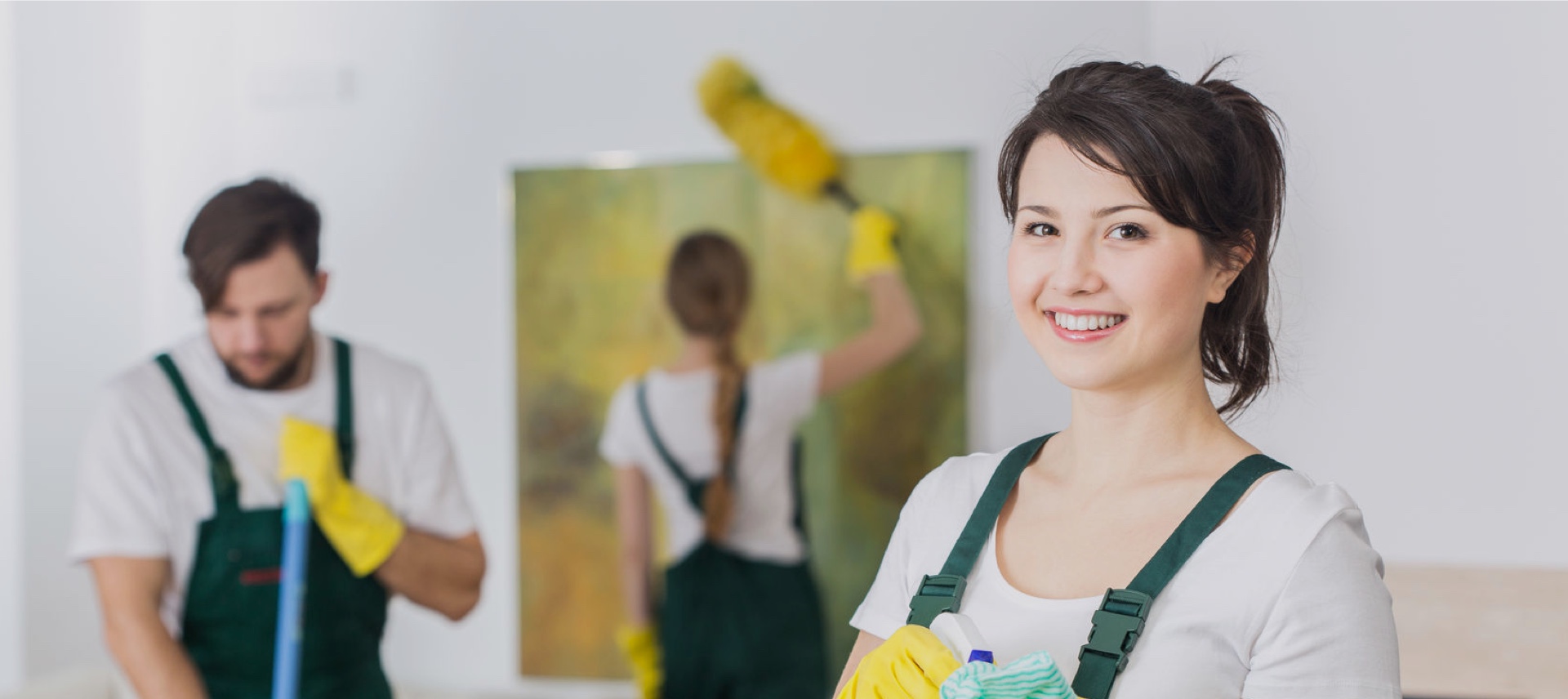 Spring is right around the corner! Some choose to deep clean their house to get ready for the new season. And the same applies to business as well. The spring cleaning tasks aren't done as part of regular cleaning, so they're completed once a year (or maybe a couple times a year). You might be curious what type of tasks fall under the spring cleaning category. Don't worry…we'll cover all of that so keep reading.
Everywhere
Baseboards easily collect dirt and grime, but often get overlooked. To clean your baseboards, start with dry dusting them with either a microfiber cloth or a vacuum cleaner attachment. Dip a cloth in a cleaning solution (a few drops of dish washing liquid in a bucket of water), wring it out so it's damp, and wipe down all of the baseboards. Replace your cleaning solution if it starts to look dirty.
Another area that often gets banged up are your facility's walls. To protect the paint, use mild cleaners and gentle scrubbing to remove dirt, marks, and grime to get your walls looking brand new.
If your facility has blinds, they can use a spring cleaning as well. They collect a lot of dust. You can either use a vacuum attachment, microfiber cloth or a microfiber mini blind duster. Leave the blinds in the open position and run the duster or cloth from top to bottom. Working from the top ensures that any dust that falls while cleaning blinds will be removed as you make your way to the lowest level. In addition to cleaning the blinds, wash the windows both inside and out.
Bathrooms
Facility bathrooms get cleaned a lot but there are some areas that don't get touched. Spring cleaning is your chance to take care of the following:
Dust all surfaces, including decorative items, ceiling corners, and wall hangings.
Remove items from storage cabinets and wipe them down.
Vacuum heating and exhaust vents.
Break Rooms
Break rooms also get cleaned often, but once a year it's good to do the following:
If you have food for employees, remove expired items.
Remove dishes so you can wipe the inside of cabinets. Cabinet doors get dirty over time, so use a cleanser to wipe the outside of them as well.
Deep clean the oven (if your facility has one)..
Move your fridge to vacuum and mop behind it. While you have it moved, vacuum the coils on the back of the fridge.
Deep clean the fridge's shelves and bins.
Offices/Cubicles/Conference Rooms
Dust the top of cubicle walls and tops of tall bookshelves and other furniture that doesn't often get cleaned. In conference rooms, clean out any cabinets and wipe them down inside and outside. Dust any workplace wall hangings in conference rooms, or throughout the facility.
If you're short on time or would prefer the effectiveness of a professional cleaner, contact us for a free estimate to help. We can customize a cleaning plan that's tailored to fit your needs.