Add a header to begin generating the table of contents
Keeping a small business clean and safe is important for staff satisfaction and customer happiness. Consider an affordable and efficient office cleaning service to maintain a healthy workplace.
Recommendations from Others
Talk to fellow business owners you know and trust. They might have good suggestions for reliable office cleaning services. Ask questions like, "Who do you use to clean your business space? Are they professional and respectful?"
Positive Reviews and Testimonials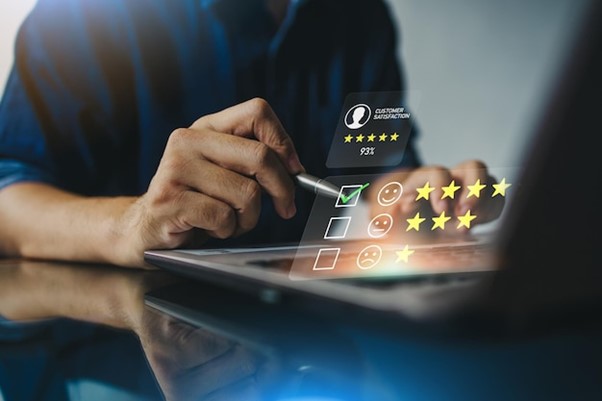 If you need help getting recommendations:
Go online.
Visit the websites of cleaning companies in your area.
Look for client reviews and testimonials.
These are like little stories from other people about their experiences with the cleaning service. If you need help finding reviews on their website, ask the cleaning company directly for references.
Contact a few cleaning companies to get a free quote. This is like asking them how much they will charge for cleaning your office space. Remember, there might be better options than the cheapest option. Consider the price along with other important things like customer reviews, experience, and whether they have the right licenses and insurance.
Flexibility in Scheduling
Your business has its schedule, and the cleaning service should fit into that. Ask if they can clean your office space at times that work for you, even if it's late at night after everyone has left. If a cleaning service has fewer clients, they might not be able to clean when you need them to.
Find out what types of cleaning services they offer. Right now, with concerns about COVID-19, it's important to know if they provide disinfecting and sanitizing. Can you hire them for a one-time deep cleaning, or do they only do regular cleaning? Make sure you can choose what tasks they do during each visit.
Insurance Coverage and Licensing
Before letting a cleaning service into your business:
Could you make sure they are legitimate?
Ask to see their business license, which is like their permission to operate.
Ask for proof of their insurance.
This is important because if they accidentally damage something, their insurance will cover the costs of fixing it.
Cleaning Products and Capabilities
Consider what kind of cleaning products they use. Choose an eco-friendly cleaning service if you're environmentally conscious. For safety during the pandemic, opt for a cleaning service that can disinfect and sanitize effectively. Check if they have the right equipment for specific tasks, like buffing floors.
Communication and Customer Service
Make sure the cleaning service cares about keeping you happy. Ask them what they will do if you're not satisfied with their cleaning. Find out how quickly you can reach them if you need to cancel or schedule an emergency cleaning. Good communication is important for a successful partnership.
In the end, it's super important to keep your small business clean and safe for everyone to feel good. When you choose a good and not too-expensive office cleaning service, your workplace stays healthy and positive for your team and customers.